Mission
Our missions is to serve businesses in the GCC by providing full supply chain support to reach their goals without distracting their core business. Distinguishing our activities with great customer experience, latest technology advancement, and multi logistical solutions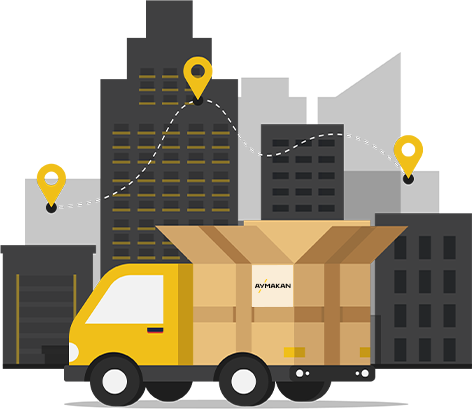 Values
To reach our mission every day, we set some basic values:
Persistence:
We are not quitters, we always hear the word NO as Maybe and Maybe as Yes.
On Time:
Logistics is always about time; and time is money so we are always expected to be on time.
Creativity:
We will never stop working because others could not do it, we will reinvent the wheel to solve issues.
Friendly:
We provide flexible, customized, best-in-class global logistics services to meet the needs of our customers.
Vision
Easing logistics for business owners, so they can focus on their core business goals.
Service
We offer best-in-class service and support throughout each customer's supply chain process by creating unique customized solutions. We work to simplify each process and gain trust by continually proving that each customer is a priority regardless of size or volume. We strive to be the best in the business by offering cutting edge technology and employing a team of qualified, dedicated professionals who are empowered to meet customer needs.
Duty
We believe it is the people within our network that makes us who we are. We have built our company by employing knowledgeable individuals capable of thinking fast and providing valuable solutions regardless of the complexity of our customer's needs and requests. Our team is available 24/7 with the answers you need and quick, professional, friendly service. We have created an extended network of employees and partners so that we can always provide a solution, anytime, and anywhere.
Delivered
This means more than just a delivered product. We deliver on our promised service level and commitments throughout our long-term relationships with our customers. We are constantly evolving to ensure we deliver the most innovative solutions. Most importantly, we deliver on excellence. Because of this, our customers have complete confidence in our ability to handle their products efficiently and effectively.
Challenges facing our business
Increase the efficiency of delivery.
Increase customer satisfaction rate for your business.
Reduce the cost of shipping and distribution.
Services Proposed to Solve Those Challenges
Our organization consists of credible, reliable and highly skilled professionals dedicated to supporting your business growth and development by providing you with advanced & competitive services.
We have the resources to effectively meet your pickup and delivery needs; offering specialized shipping and delivery services.
We ensure secure and smooth supply chain operations to our customers.
We provide our customers with reliable and cost-effective shipping solutions for logistics services in KSA.